One of the simplest ways to ensure that your kids are prepared for the colder months is to enrich their diet with fruits and vegetables. Unfortunately, convincing them to consume all of the fresh produce they need for wellness and immunity is a task that can be challenging.
The good news is that you can provide your kids their five a day in a simple, easy-to-digest version by juicing instead. Juicing takes all of the hassles out of eating fruits and vegetables while still supplying them with the right amount of nutrients and minerals.
Benefits of Immune Boosting Juices for your Kids 
Giving your kids immune-boosting juices helps strengthen their little bodies, particularly their immune system, thus giving them a better chance at keeping nasty germs at bay. If they do catch the flu, the immune booster juices they've been regularly drinking will help them recover quicker. 
Another benefit of preparing immunity-boosting slushies is instilling healthy and natural habits in your kids that they'll carry into adulthood. Such discipline directly translates to better decisions and a healthier family. That's why it's imperative to use natural ingredients to your advantage this early. 
Here at BodyTrends, we believe that the "vitamin tablets" available at the local supermarket are merely supplements rather than your primary source of nutrients. Rather than investing in those, aim for 90 percent of you and your family's nutrition to come from the food you eat. 
Finally, already consider yourself a winner if you have at least a little insight into what nutritional value foods hold and how each might benefit you.    
Immune Booster Juice Recipes
Here are simple immune booster juice recipes that not only your kids will love but pack a powerful immune-boosting punch as well: 
Tropical Berry Twist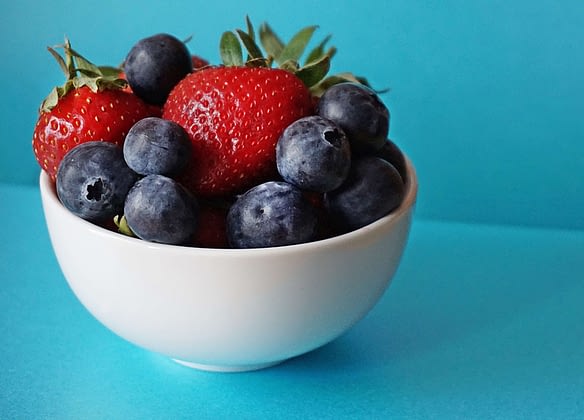 One of the all-time favorite immune-boosting juices of children is a berry blend. They'll almost always gladly gobble up blueberries and strawberries, so it's a no-brainer that they'll happily consume a juice filled with either one. To infuse a tropical punch, try to throw in pineapple chunks that'll add even nutrients, such as vitamin C and beta-carotene.
Ingredients: 
1 cup strawberries, frozen

1 cup blueberries, frozen

1 cup soy or almond milk

1 cup pineapple chunks, frozen 
Procedure: 
Mix all the ingredients in a blender until smooth.     
Orange Power
The vivid orange color of this delectable juice will already make you feel healthier just by looking at it. All the ingredients of this immune booster juice are packed with nutrients that will help keep your kids healthy. Beta-carotene in carrots, for example, turns into vitamin A, which enhances immune function. As you might know already, oranges are bursting with Vitamin C. However, you might be surprised to know that mangoes are also rich in vitamins  A and C.   Additionally, they also sweeten any juice, making them more appealing to your kids. 
Ingredients:
2 oranges, peeled

2 carrots, peeled 

1 mango, peeled with its pit removed  
Procedure:
To prepare an 8-ounce serving, run all of the ingredients in a juicer. If you don't have one, combine all ingredients in a blender or food processor and filter the mixture into a glass through a cheesecloth. 
ABC Juice 
This fantastic immune booster juice is a tried-and-tested formula if you're looking to introduce your kids to healthy juicing. They will love this blend that's packed full of three main ingredients: apples, beetroots, and carrots (hence the name ABC). Not only is the ABC juice high in vitamins and nutrients, but it's also delicious enough to keep your kids coming back and asking for more. 
You have the option to up the sweetness a little bit by adding pineapple or Elderberry syrup to the mix. Pineapple is a good source of vitamin C that you can count on to promote a stronger immune system. On the other hand, Elderberry syrup has proven benefits, including disease prevention and faster recovery from illnesses. 
Although you can have it any time of the day, It's best to drink this ABC juice first thing in the morning, so your kids can maximize it as an energy source for the rest of the day.  
Ingredients:  
Four medium carrots
Three apples
One small red beet
One cup pineapple chunks
Two teaspoons elderberry syrup  
Procedure:
Scrub the vegetables. Remove the seeds and stem from the apple. 

Place all the ingredients through the chute of your juicer. Juice according to manufacturer's directions. 

Stir and consume right away. 
Kale and Pineapple Juice 
This green immune-boosting juice drink for kids made from kale and pineapple is rich in vitamins A, B1, B2, B3, B6, K, C), fiber, magnesium, iron, calcium, protein, and many more. 
It's the ideal juice for keeping your youngsters feeling fresh and hydrated. It's particularly great for the seasons when you're family's immunity is in question. 
Ingredients: 
1-2 large slices of pineapple 
200g-250g kale  
Procedure:
Rinse the fruit and vegetable thoroughly. 
Juice them whole or chopped. 
You may refrigerate for a few minutes before serving.
Green Legacy Juice
This green, immune-boosting juice for kids has the goodness of essential nutrients, including vitamin C, vitamin K, calcium, and fiber that your kids require for optimum growth and development. 
Ingredients:
200g-250g kale

1pc pear 

1 cup strawberries

½ lemon

1pc apple

Spinach 

A handful of Swiss chard
Procedure:
Rinse all the ingredients thoroughly with water 

Juice the veggies, then the fruits 

Mix well and serve 
Strawberry and Apple Juice 
This juice made from the combination of strawberry and apple doesn't only taste out of this world but is also in vitamin C, dietary fiber, and antioxidants. For this reason, it's among the favorites of kids and adults alike.  
Ingredients:
2 cups strawberries

1 large apple 
Procedure: 
Juice the strawberries first, followed by the apple 

Serve immediately 
Key Takeaways 
Immune boosting juices for kids provide excellent ways to keep your family healthy during the cold and flu season without resorting to supplements. Although most kids are picky eaters, you can usually entice them with a tasty smoothie or a healthy glass of juice, which are just some of the simple ways to pack in the vitamins and nutrients you need to keep them healthy.
Make sure to incorporate fruits and vegetables in the right quantities for a balanced diet with the excellent list of juice recipes we mentioned here.